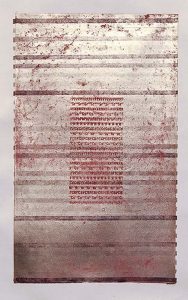 The Right to be Human
Thessaloniki Center of Contemporary Art, Goethe-Institut Thessaloniki, and School of Fine Arts of Aristotle University of Thessaloniki, , Thessanoliki, Greece
February 9 – March 17, 2017
Curated by Thalia Vrachopoulos & Harry Savvopoulos
The exhibition rebuts, re-examines and rejects inequities and exemplifies the goals of
humanism and social justice. Global humanism and social justice share a common goal that
seeks to promote both individual and social right of fair access to opportunity and benefit;
and, to embrace equality as governing principle in all areas of modern life. In our current
era of crisis; wealth inequality, suppression of free speech, governmentally sanctioned
discrimination, religious intolerance, political corruption all stand as blockades to the goals
of humanism and social justice.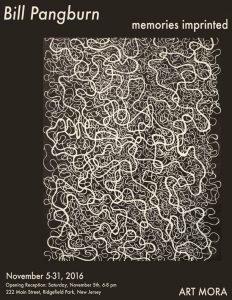 Memories Imprinted
Art Mora NJ
Ridgefield Park, NJ
November 5 – 30, 2016
A solo exhibition of prints by Bill Pangburn that reflect his observations of the Hudson River as he bikes alongside it daily.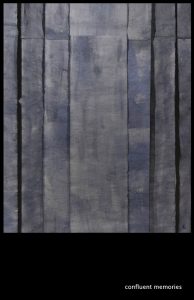 confluent memories
University College Art Gallery
Farleigh Dickinson University
Teaneck, NJ
October 31 – November 22, 2016
A site installation in concert with the exhibition at Art Mora NJ. Hudson Beiseite is the common theme that unites the two exhibitions.