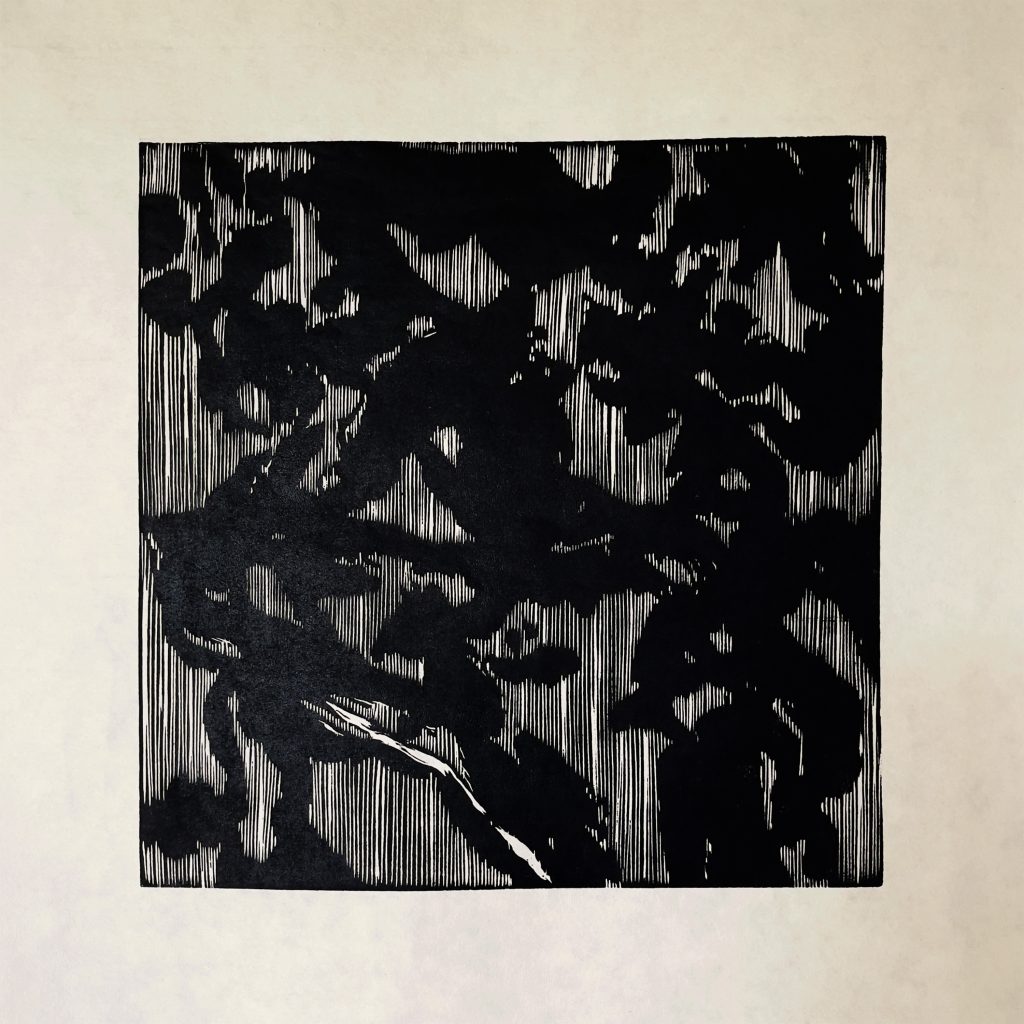 Think INK 2021
The Printing Museum
1324 West Clay Street
Houston, Texas  77019
PrintMatters Houston Annual Artists Membership Show
November 4 – December 18, 2021
State Psychiatric Hospital of Attica, Dafni
Athinon 374, Chaidari, 124 62
Athens, Greece
September 9 – October 17, 2021
Curated by Dr. Kostas Prapoglou and organized by the non-profit cultural organization artefact athens, the exhibition       titled reality check takes place at one of the larger—now abandoned—buildings of the hospital grounds. Its focus   transcends the objective hypostasis of a psychiatric hospital. It gazes beyond ideas of institutional connement, it overrides mental illness as a medical condition and surveys the structural constraints and qualities of the mind in relation with space and time.
Museum of Contemporary Art of Crete 
32 Mesologhiou Str
Rethymno, Crete
June 1 – September 15, 2018
The Contemporary Art Museum of Crete at Rethymnon, proudly presents the exhibition Paper Moon (Hartino to Feggaraki) in which international artists will participate. The exhibition is curated by Dr. Thalia Vrachopoulos and will be on view from June 1st through September 15th, 2018.
The 7th Ulsan International Woodcut Festival
Ulsan Cultural and Arts Center
Ulsan, S. Korea
June 6th – 11th, 2018 
An international exhibition comprised solely of woodcut prints. Artists from China, India, Poland, South Korea, Taiwan, and the United States of America were invited to exhibit.
Fashion Institute of Technology
Seventh Avenue at 27th Street
New York City 10001-5992
February 24 – March 11, 2018
Faculty exhibition – School of Art and Design
860 10th Avenue, 6th Floor
New York, NY 10019
April 25th – June 30th, 2018
As more and bigger natural catastrophes visit our planet, sustainable or ecology-based arts are gaining ever greater importance. Ecological art respects the ecosystems of living species and their environments from an ethical, social, contextual, economic and aesthetic perspective while seeking to remedy or preserve life. It is socially engaged and socially interactive, and at times even intervention-based art. The goals of such art are socially oriented, altruistic and hopeful in that they seek to spark awareness in the public arena about the urban environment's issues and the alteration needed for a better future.
The Muckenthaler Cultural Center 
1201 W. Malvern Ave.
Fullerton, CA 9283
April 19th – June 10th, 2018 
The Juror: Kim Abeles
Kim Abeles is a prominent interdisciplinary artist and activist whose art focuses on issues of social justice, the environment and feminism. Her work has been exhibited in 22 countries and she has received a number of significant awards including a Guggenheim Fellowship in 2013.
The theme of the exhibition reflects the concerns for our planet expressed through the vital elements of life; air, water and earth, during a time of great challenge and change for our planet.
The title of the Mykonos Biennale 2017 is Trans-Allegoria. It raises (and answers) the question of the capacity of Art to initiates, introduce and captivate. Art which transforms energy into creation and creation into life.
The saga of the Great Ideas, at the transcendental Island that changes everyone into something new, something that discovers only in place.
Lydia Venieri
Athens 2014
Boxes with the label "Antidote" will be sent to 40 artists around the world. The artists returned the boxes with a piece of art inspired by the theme – Antidote. The boxes will be hidden on the sacred island of Delos. A treasure hunt will be organized, where visitors will scatter around the island to find the "treasures". Our long term goal is to attain the first floating museum – maybe an old war ship- where the artworks of the Mykonos Biennale will be exhibited, the museum of Archipelago.
Thessaloniki Center of Contemporary Art, Goethe-Institut Thessaloniki, and School of Fine Arts of Aristotle University of Thessaloniki, , Thessanoliki, Greece
February 9 – March 17, 2017
Curated by Thalia Vrachopoulos & Harry Savvopoulos
The exhibition rebuts, re-examines and rejects inequities and exemplifies the goals of humanism and social justice. Global humanism and social justice share a common goal that seeks to promote both individual and social right of fair access to opportunity and benefit; and, to embrace equality as governing principle in all areas of modern life. In our current era of crisis; wealth inequality, suppression of free speech, governmentally sanctioned discrimination, religious intolerance, political corruption all stand as blockades to the goals of humanism and social justice.
Memories Imprinted
Art Mora NJ
Ridgefield Park, NJ
November 5 – 30, 2016
www.artmora.org
A solo exhibition of prints by Bill Pangburn that reflect his observations of the Hudson River as he bikes alongside it daily.